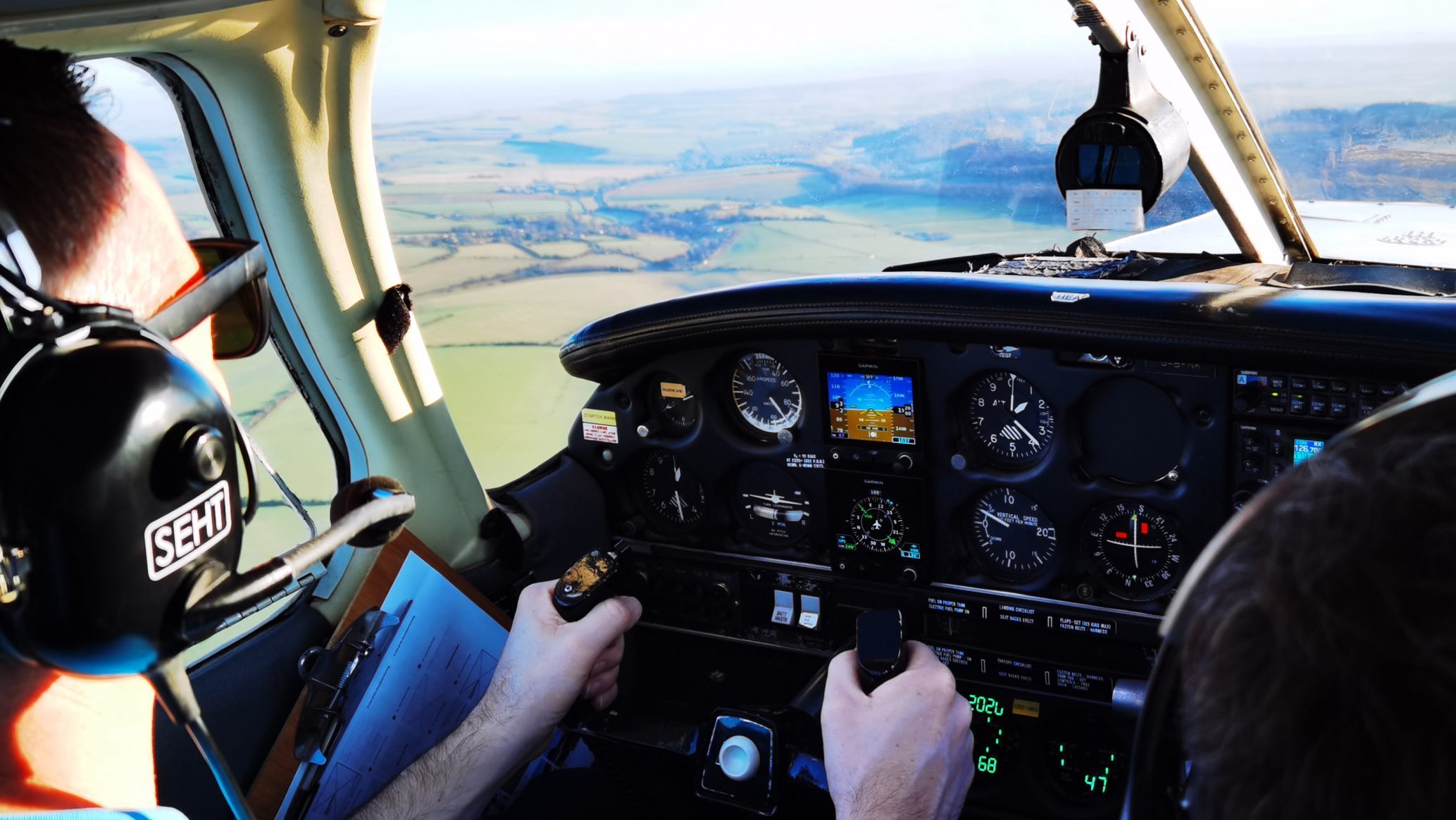 The premier location for flight training
Based out of the Old Sarum Airfield, a place steeped in history stretching back to its creation during the First World War, GoFly offers quality tuition with experienced, friendly instructors and a stunning venue that is second to none.
This welcoming flying school continues the rich tradition of flying from Old Sarum, which is said to be one of the best-preserved flying fields of its period. Civilian flying lessons has taken place here since the 1980's, but since then Old Sarum has developed an enviable reputation for training competent pilots, a tradition that GoFly is proud to continue.
Whatever your intention in seeking out flying lessons, whether it be for the realisation of a personal dream, a long cultivated interest in aviation or just for fun we don't think you'll find a better combination of heritage, location and atmosphere than GoFly.
Our team of instructors boast a wealth of experience and qualifications among them and always strive to be personable, informative and friendly in order to make the experience for each student pilot as pleasurable as possible and also to maintain the great sense of community that's always present here.
Piper PA-28 Warrior Diesel
The PA28 is the workhorse of the pilot training world. Ask the majority of pilot's you come across which aircraft they took their fledgling flights on, and a large proportion will tell you it was the Warrior. These aircraft are stable, popular with students, reliable and are the perfect platform for learning the skills required to pursue a pilot's license.
The Piper PA-28's we have are Warrior II's which were first produced in 1978 and are seen by some as a landmark in recreational aviation. These aircraft as diesels are more cost and fuel efficient than a traditional PA28 and a real pleasure to fly. With the onboard FADEC systems these aircraft possess, the effort of leaning the mixture or keeping an eye on that EGT gauge is negated and you can concentrate on the important bit! Flying!
PA28's on the whole are hugely popular and throughout the UK with 3000 registered on these beautiful shores alone. So, whether it's a flight to the Isle of Wight, navigation exercise towards the West or a cruise to the vastness of the North, these aircraft are perfect for you to learn your trade, or to hour build on.
Our Team
The instructors at GoFly offer a huge breath of skills and experience. With hundreds of hours of flying time over decades the Instructor team are true experts, ready to take you into the air.
Chief Flying Instructor
Chief Flying Instructor
The CFI having had a lifelong involvement in aviation, gained his private pilot's licence in the 1990's. he then spent several years in aircraft and spares procurement working for various maintenance organisations, dealing with light singles to then the largest aircraft in the skies the venerable 747. Throughout that time he maintained his passion for flying. Fast forward couple of decades and the opportunity presented itself to obtain a commercial licence followed by Instructor ratings. This lead to the very fortunate position of having an office that changes its views every day, the pleasure of meeting likeminded folk wanting to achieve a dream, whether it be private or commercial licence, either by day or night, single engine or multi engine. Though it has been said that some of the most enjoyable flights are those cruising around the countryside enjoying the views of an experience flight.
Ryan Harris
Flying Instructor
Ryan has been flying for more than 24 years. In that time he has operated various aircraft all over the world, including private and commercial instructing, training the military in air warfare and operational readiness defence, before then moving commercially himself to Hong Kong. He joined Cathay Pacific Airways on the Boeing 747, before being offered a move to the Airbus A330, then finally to one of the most modern and advanced airliner's in the world, the Airbus A350. In 2019 he made the move back to the UK with British Airways. He is currently now type rated on the Boeing 777 & 787.
He completed his civilian licences whilst carrying out testing on a new type of Lynx at RNAS Portland and Yeovilton.  Having left the Service and before getting an airline job he found himself at a loose end and decided to qualify as a Flying Instructor.  He worked for bmi for 13 years flying Boeing 737's, Fokker 100's and Airbus 319's up to longhaul 330's for the last 7 years.  bmi was recently bought by British Airways and Mark is now on the shorthaul Airbus Fleet at Heathrow.
Most of his instructional flying has been conducted from Old Sarum, with an emphasis on PPL and tailwheel training.  He has flown 11,000 hours over the course of 28 years of professional flying. He is married with two sons and lives just up the road from Old Sarum.  His interests outside of flying are taken up with his garden and his car (a TR6) but he does spend a lot of time "fun flying" in an old Cherokee 180 in which he has a share.  This has allowed him to fly the family to various parts of Northern Europe and he hopes to get further and further away from home ground as time goes on. If money were no object he would dearly like to buy a more serious touring aeroplane, but if money really weren't an issue he would buy a Chipmunk as well, his favourite of all the aircraft he has flown.
Mark Fletcher
Flying Instructor
Mark had his first taste of flying very early on during his time in the scouts, gliding over the beautiful South Downs. This was followed by continuing gliding along the south coast on the K21 and open cockpit T21 glider. Soon after he ventured into the motored flying world, first having a trial flight and then moving to the other side of the world to New Zealand where he flew single engine Diamond DA20 aircraft, Cessna 172's and then the twin engine Diamond DA42. Always set on commercial flying but also getting to experience the pristine and rugged scenery of the New Zealand archipelago in a truly privileged way, Mark finally completed his Integrated ATPL flight training back in the U.K. in 2019 and is now commercially flying Boeing 737 aircraft. Mark is in a unique position to offer training for both for those wishing to obtain a Private Pilot's Licence, but also for those who are interested in pursuing Commercial Licences in the future through his first-hand knowledge, experience and advice. In addition to his Boeing 737 and Single Engine Piston Rating, Mark also has a Multi-Engine Piston and Full Instrument and Night Rating.
Throughout his career he kept up his flying. He owned a flex-wing microlight in the mid 80s and since then has co-owned a series of aeroplanes including a Jodel that was based at Old Sarum for many years. Setting up his own business after leaving the Army, David quite frequently found himself flying to meetings within the UK and occasionally within Europe. The vagaries of the British weather meant that it wasn't too long before he realised that an IMC rating was the only practical way to do that.
So in 2003 David obtained his IMC rating at Old Sarum and still regularly uses the very useful privileges of this rating. In 2009 David transitioned into what his wife calls his third life: working as a non-executive director and chairman of a number of businesses. As a part of this transition he was determined to develop his flying to a professional level. Accordingly he obtained his Commercial Pilot's Licence and his Flying Instructor rating. He now instructs PPL pilot training, aerobatics, instruments and tail-wheel conversion training. He is also a CAA Flight Examiner. David has been a pilot for well over 30 years but there isn't a moment aloft when he doesn't still marvel at the miracle of flight. Whether pottering around the sky in a vintage open cockpit, or looping and rolling over Old Sarum, or making a challenging instrument approach into somewhere busy on a grotty day he's equally likely to be smiling to himself with the sheer delight at being able to fly.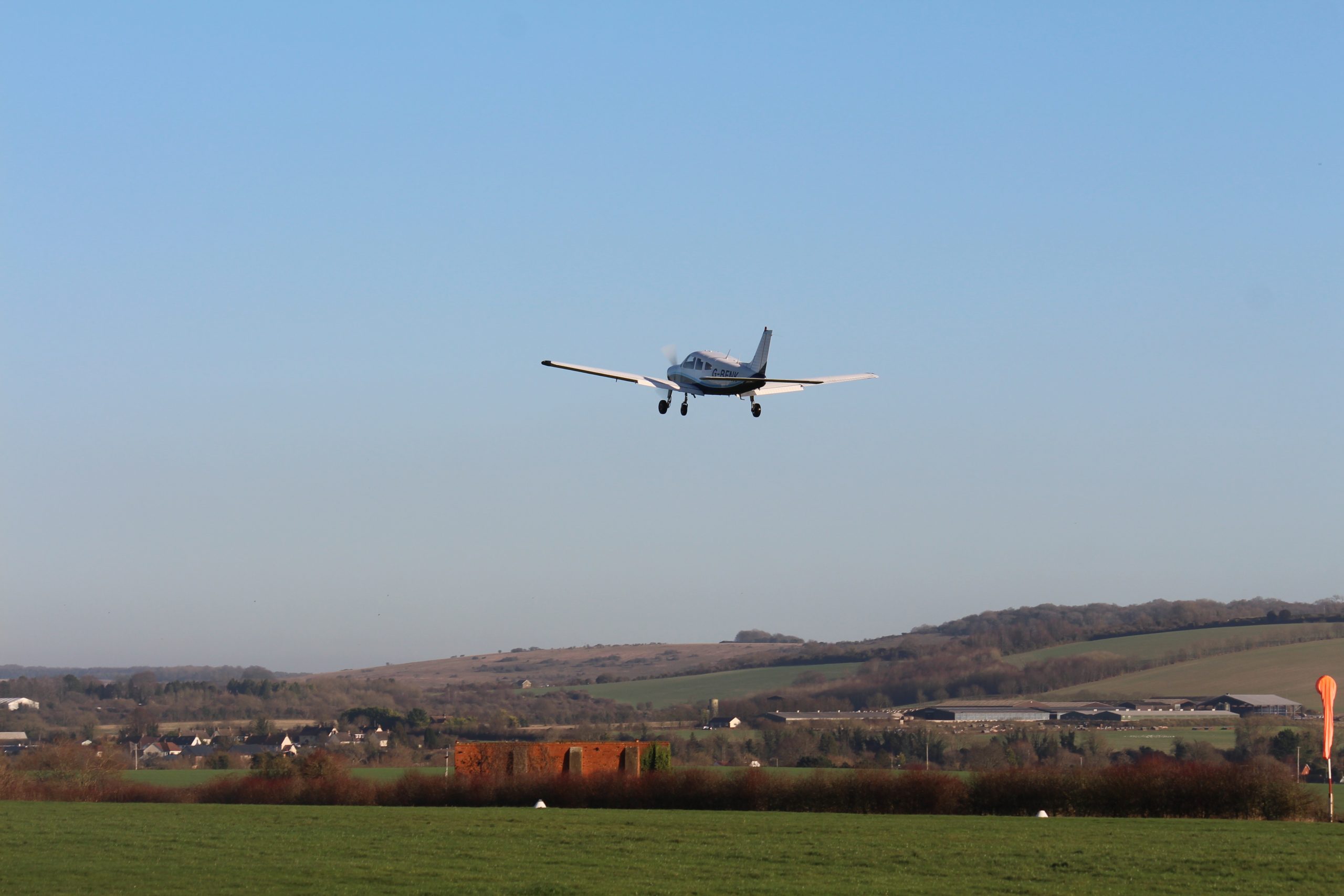 Take Flight
No matter what kind of experience you are looking for, our team will be happy to help.  We have a range of experiences available if you'd like to sit back and let our pilots show you around the wide blue sky and all that Southern England has to offer.  For those people who want to get 'hands on' our pilots can teach you all you need to know and help you qualify to be your own pilot.